When Pokemon Go was launched literally the world went crazy after it and in fact still is and those who don't know about Pokemon Go are definitely living on another planet. The concept behind the Pokemon Go Game is that you have to move around to chase Pokemons and get as many Eggs or Poke balls as you can. If you want a quick progress in the Pokemon Go Game then today we are bringing you a post on Pokemon Go Cheats for both Android and iOS.
Although using Pokemon Go Cheats to get ahead in the game defies the reason behind the game which is to encourage physical activity rather than just playing games like a couch potato however if you do have a legit reason such as if you are handicapped or sick then go ahead and use the location hack for moving around.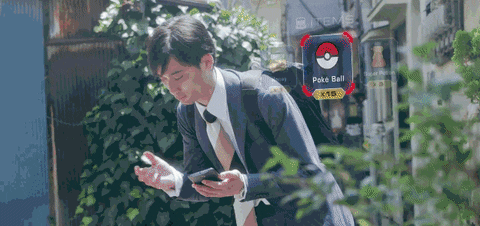 How to use the Pokemon Go Cheats Location Hack in Pokemon Go on iOS?
Even though there are ways to complete the installation of games and paid apps in their hacked version without having to pay anything and without having to jailbreak as well but sadly you cannot do this with the Pokemon Go Hack. However if you wish to use the Pokemon Go Cheats Location Hack, then you must jailbreak your iPhone.
On your jailbroken iPhone, launch Cydia and access the section for sources in it where you will be required to add a source to your cydia.
Enter the following in your cydia and then click "Done". williamlcobb.com/repo
Begin searching for the Pokemon Go Anywhere which is a tweak designed for those who wish to use Pokemon Go Cheats. This is for those who cannot walk around exploring the environment to chase Pokemons.
When the installation of this tweak gets completed, launch the Pokemon Go and you will see some new buttons floating around. Using these new buttons you will be enabled to walk in the game without having to actually walk around.
Click on the location on the map where you wish to go and your character will walk itself there.
You can toggle with the waking speed of your character through this tweak.
How to use the Pokemon Go Cheats Location Hack in Pokemon Go on Android?
Although this option isn't available on iOS but on Android you change your Pokemon Go Game to a PC game in fact we can call this title as "Pokemon Go on PC". There are multiple Android Emulators present in the market which can easily be installed and you can start enjoying any game you want to on the nig screen of your PC.
To be able to apply the location hack in the Pokemon Go, you must have your Android device rooted.  go, you will need to have your android phone rooted. Once you have rooted your Android phone, follow the steps described below.
On your Apple device you can install cydia tweaks and you will be good to go however on Android you must complete the installation of a few apps and do some other technical stuff to get your Pokemon Go Cheats working.
Complete the downloading process of the Pokemon Go Game by accessing the Google Play Store below. If you live in a country where Pokemon Go hasn't been made available then click here to access the APK file.
You must complete the installation of Fake GPS and Lucky Patcher on your Android device or the emulator before moving ahead.
When you have everything ready and installed, visit the section for Settings and go to Location where you must switch off every other location service that is present in this section. If you are using an Android Emulator on Windows PC then you must switch off the location services by visiting the Settings of your Windows PC. Simply search the location by going into the menu and switch it off.
Then launch the Lucky patcher where you must complete the installation of Fake GPA as an App of the system.  Essentially just install the Fake GPS first and then use it as a system app.
Launch the Fake GPS and assign the location where you want to trick your phone into thinking that you are. What you are doing here is that you are doing a location hack of your phone in whole and in fact any app with location services will see your Fake GPS location and not the real one.
When you are done with this, go to the Pokemon Go game and you will see that you have completed the location hack for Pokemon Go Cheats on Android.
If you are in search for unlimited eggs or other pokemon hack then folks that are not possible. Pokemon Go is a game which works online and requires an internet access to operate so all your progress is saved in the Pokemon servers.